Instructions
888 is a real estate platform with more than 100 Japanese real estate operators. 888 allows you to compare the objects provided by various real estate operators to find the real estate you are satisfied with. It is the largest overseas.
Japanese real estate intelligence network to provide Chinese and English consulting services.
From the object list screen, you can look for objects according to various conditions.
If you find your favorite object, or have any questions about the object, looking for room registration, looking for the object commission... Etc. , you can contact us to help you.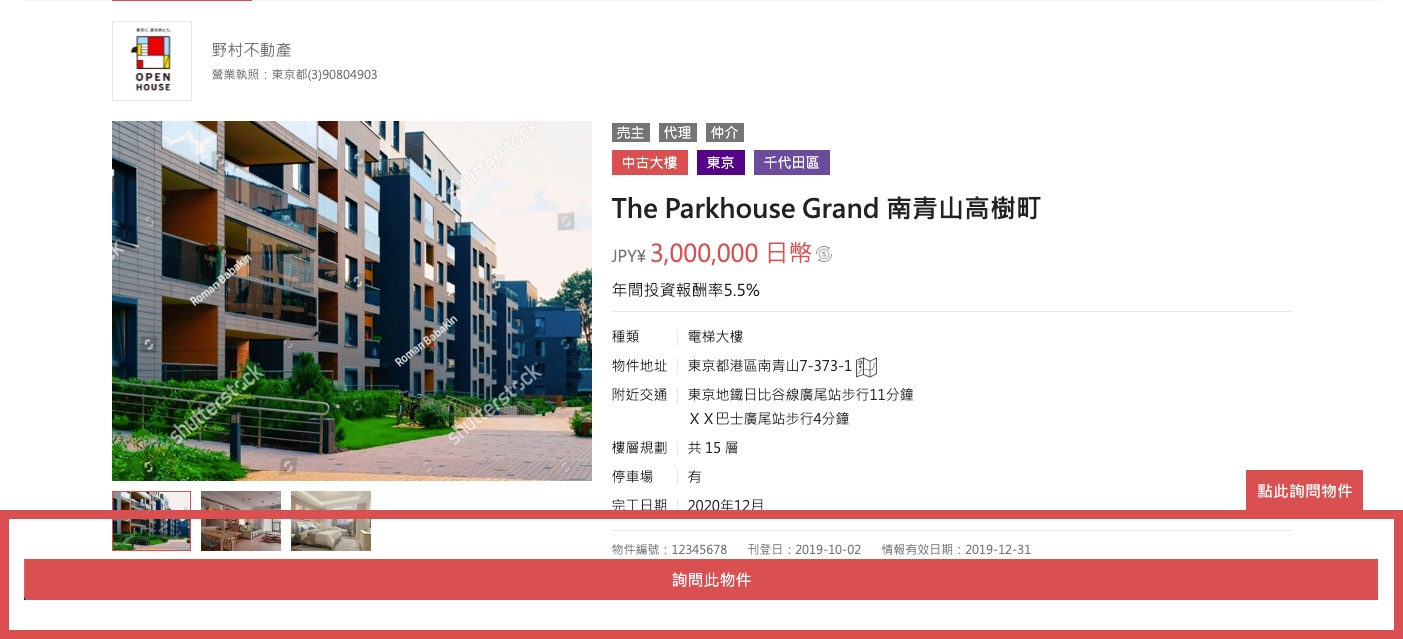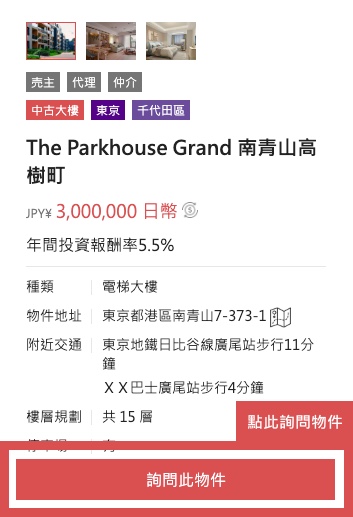 888 real estate information are disclosed and consistent with the information viewed by local Japanese, it does not set higher price for foreigners like some websites.
Currently 888 network is planning on having related briefing sessions in various countries, having activities such as visiting groups and having a report rates project that are also being planned.
For activity information, please refer to the following website.
http://888japanhouse.com.jp/event_and_seminar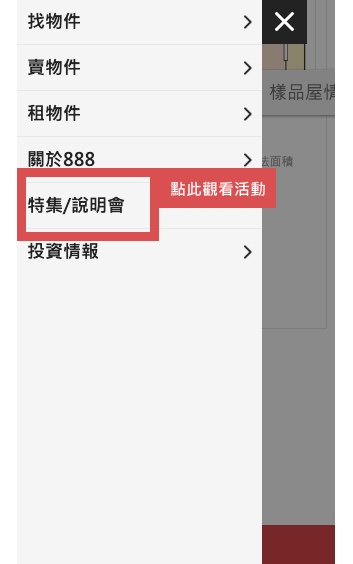 You are welcome to participate in the 888 planning activities.。
Other relevant information about real estate investment in Japan is also available for reference.
888 Operating company and Life Planning Co., Ltd.